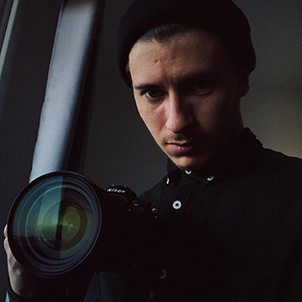 FR 
- 

Photographe spécialisé dans la production de contenu qui regroupe la photographie et la vidéographie, actif dans l'univers du voyage, de la mode et de la publicité, basé à Toulouse et disponible partout ailleurs.
Passionné d'image depuis tout petit, c'est en 2017 que commence cette aventure, développant un style unique et différent. Sensible à la nature et aux hommes qui l'habitent, je m'efforce de montrer ma vision et la façon dont je pose mon regard sur le monde.
EN
 - Photographer specializing in the production of content that brings together photography and videography, active in the world of travel, fashion and advertising, based in Toulouse and available everywhere else.
Passionate about image since very small, it is in 2017 that this adventure begins, developing a unique and different style. Sensitive to nature and to the people who live in it, I strive to show my vision and the way I look at the world.
mail: kevinspadafora.photo@gmail.com